ABOUT US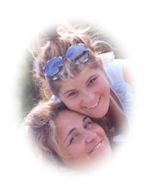 We are a small family run hobby breeder in Moffat, (between Milton and Guelph) Ontario.
Our dogs are our personal companions first, and show dogs second. They sleep on our couch, beds, and are a big part of our every day lives.
My husband Herb and our Kids Andrew and Sara (hence the name Drewsar), are active in the daily care and training of our dogs and puppies.
We are members of the Miniature Schnauzer Club of Canada and members in good standing with the Canadian Kennel Club, since 1991.
We have been involved with Minis for over 25 years and enjoy studying pedigrees. We follow a careful breeding program to produce quality puppies. Drewsar dogs are well known for their good temperaments. Many of our dogs participate in conformation showing and are Canadian Champions
We are located approximately 7 minutes northwest of Guelph Line (Exit 312) off the Hwy 401 just 15 minutes west of Milton and 15 minutes south of Guelph. Please call or email us to arrange an appointment.
Make sure you visit our Gallery page to see our puppies in their new homes with our many satisified customers and check out Sara's Page to see her accomplishments in the show ring.
Contact Mari or Herb Szauerzopf
Drewsar Miniature Schnauzer Dog Breeders ,&nbsp Moffat, Ontario Canada &nbsp Tel:(519)824-3133
Drewsar Email

All images are property of Drewsar Perm Reg'd ©Copyright 2006-2011
Web design by Chaconiam